Remanufacturing Technology & Operations Council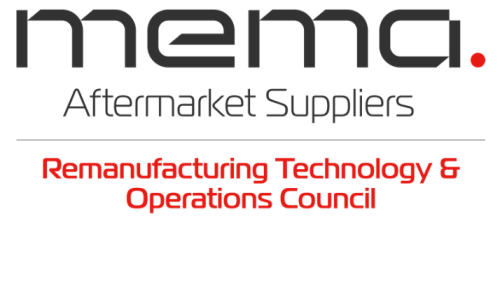 Contact Information
Brenna McCann
The Remanufacturing Technology & Operations (TOps) Council was created especially for technology gurus. All technology, operations, manufacturing, engineering, quality and logistics executives are invited to join. We discuss the latest techniques and equipment that are advancing the remanufacturing industry.
The activities of TOps are supported by the legal counsel of Butzel Long. 
Membership Benefits
Networking groups rank as one of the greatest benefits of MEMA membership. 
Recurring meetings provide a regular opportunity to discuss issues of common concern with other executives in similar roles.
Members gain confidence and clarity and the support they need to be successful in the long term.
Meetings build powerful community — featuring timely topics, relevant issues, and real conversations with other executives. 
Members learn best practices from their peers through open roundtable discussions and council surveys.
Surveys are generated at the request of members on topics that directly affect their roles and responsibilities.
Eligibility
Council membership is open to all members interested in learning about enhanced technologies that aid the remanufacturing - and manufacturing - process.
Annual Membership: $1,200
Member Companies
A list of current council members
Apply Now
Get the most out of your MEMA membership
Member Contacts
Connect with current council members