Discover the Ultimate Automotive Aftermarket Experience at AAPEX!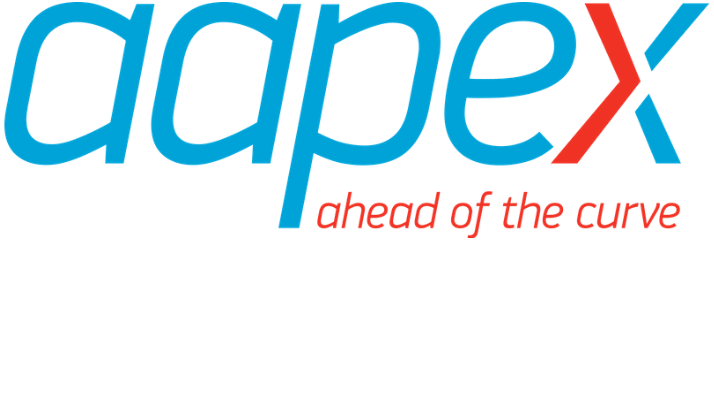 Why Attend AAPEX?
The Automotive Aftermarket Products Expo (AAPEX) is the premier event where aftermarket professionals come together to drive progress and innovation in the industry. With over 2,500 exhibitors, engaging keynote speakers, and an exciting array of products and technologies, AAPEX is the must-attend event for anyone in the aftermarket sector.
Unrivaled Networking: Forge valuable connections with industry leaders, suppliers, and potential partners. The networking opportunities at AAPEX are unmatched, providing you with the chance to expand your professional circle.
Stay Ahead of the Game: Discover emerging trends, breakthrough technologies, and new market opportunities that will keep your business competitive in the ever-evolving aftermarket landscape.
Maximize Your ROI: We are committed to ensuring that exhibitors get the most out of the show. From sponsorship opportunities to access to the latest promotional assets, AAPEX offers a wealth of resources to boost your return on investment.
Education and Advocacy: AAPEX hosts educational sessions on emerging industry trends, regulatory compliance, new technologies, and business strategies. AAPEX is also a great place to get up to date on current government advocacy efforts like repair access.
MEMA Aftermarket Suppliers @ AAPEX
As a driving force in the aftermarket community, MEMA Aftermarket Suppliers offers members exclusive access and opportunities at AAPEX.
MEMA Aftermarket Suppliers Member Center: The MEMA Aftermarket Suppliers Member Center (Venetian Expo Room 101) is an exclusive hub for members at AAPEX. Book private meeting space, get answers to your questions about AAPEX or MEMA membership, or simply network with fellow members in a comfortable and professional setting.
OAC Member Lounge: MEMA's Overseas Automotive Council (OAC) provides a dedicated member lounge and reception area. Network with international members and enjoy exclusive hospitality at this member-only space.
Exhibitor Support: MEMA provides unique exhibitor support, ensuring that your participation is as effective as possible. MEMA Aftermarket Suppliers AAPEX Events Committee is focused on improving exhibitor ROI. Additional questions can be directed to Liz Goad.
Exclusive Events and Networking: From member-only workshops and panel discussions to networking receptions, MEMA ensures that your AAPEX experience is both informative and enjoyable.
MONDAY, October 30
Brake Manufacturers Council (BMC) Meeting 
Monday, October 30 
11:30 a.m. - 4:30 p.m.
TUESDAY, October 31
Joint EV Trends and Forecast – Annual Update 
Tuesday, October 31 
1:30 p.m. - 2:30 p.m.
Location: AAPEX Stage 
Overseas Automotive Council (OAC) Global Reception 
Tuesday, October 31 
6:30 p.m. - 8:00 p.m.  
Location: San Polo Venetian Ballroom 
WEDNESDAY, November 1
Member & Media Industry Breakfast Briefing 
Wednesday, November 1 
7:15 a.m. - 8:45 a.m.
Location: Media Center 
MEMA Member Awards & Recognition 
Wednesday, November 1 
3:00 p.m. - 3:30 p.m. 
Location: AAPEX Stage 
Reman Reception 
Wednesday, November 1 
5:00 p.m. - 6:00 p.m.
Location: Reman Section / Show Floor 
THURSDAY, November 2
Marketing Executives Council (MEC) Meeting 
Thursday, November 2 
1:00 p.m. - 4:00 p.m.
Location: TBD 
Focus on Exhibitors - What You Need to Know
We're here to ensure that exhibitors get the most ROI out of the show. Here's what you'll find at AAPEX:
AAPEX by the Numbers: Get insight into attendance statistics, exhibitor demographics, and more.
Sponsorship Opportunities: Boost your presence with various sponsorship packages tailored to your needs.
Keynote Tables: Reserve your spot at engaging and informative keynote speeches and panel discussions.
Exhibitor Services Guide: Everything you need to know about exhibiting at AAPEX, from setup to teardown.
Floor Plan: Plan your time at the event with a detailed floor plan.
Hotel: Find the best accommodations close to the venue.
Blog: Stay up to date with news and updates through our AAPEX Blog.
Quarterly Magazine: Deep insights and articles on industry trends.
Promotional Assets: Download banners, logos, and promotional materials to maximize your presence at AAPEX.