Government Affairs Committee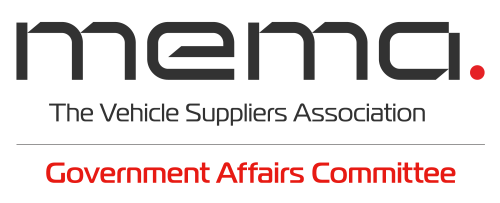 Contact Information
Catherine Boland
Made up of motor vehicle parts suppliers both small and large, and serving every major segment of the motor vehicle industry, MEMA's Government Affairs Committee (GAC) determines the key legislative and regulatory priorities of MEMA on the state and federal level.
There are two standing subcommittees under the GAC:
The Vehicle Safety Subcommittee (VSS) provides valuable insight and guidance on specific vehicle safety issues and policies related to legislative activities and rulemakings. 
The Environment and Materials Management Subcommittee (EMMS) focuses on federal and state environmental and chemical policy issues, and provides policy direction on mobile source emissions, fuel efficiency, chemical regulation, and other issues as necessary. 
There are multiple subject-specific working groups, such as the Trade Working Group.
The subcommittees and working groups meet regularly for policy updates and serve as a key touchpoint for member input when responding to government officials and staff regarding legislation and rulemakings.
Membership Benefits
Networking groups rank as one of the greatest benefits of MEMA membership. 
Recurring meetings provide a regular opportunity to discuss issues of common concern with other executives in similar roles.
Members gain confidence and clarity and the support they need to be successful in the long term.
Meetings build powerful community — featuring timely topics, relevant issues, and real conversations with other executives. 
Members learn best practices from their peers through open roundtable discussions and council surveys.
Surveys are generated at the request of members on topics that directly affect their roles and responsibilities. 
Eligibility
The GAC and its subcommittees and working groups are open for all members of MEMA — Original Equipment and Aftermarket — supplier companies.
Annual Membership: Free