BTC Aftermarket Technology Innovation Award
The BTC Aftermarket Technology Innovation Award recognizes technology solution/service providers that introduce innovations that support, enhance and/or advance aftermarket business processes.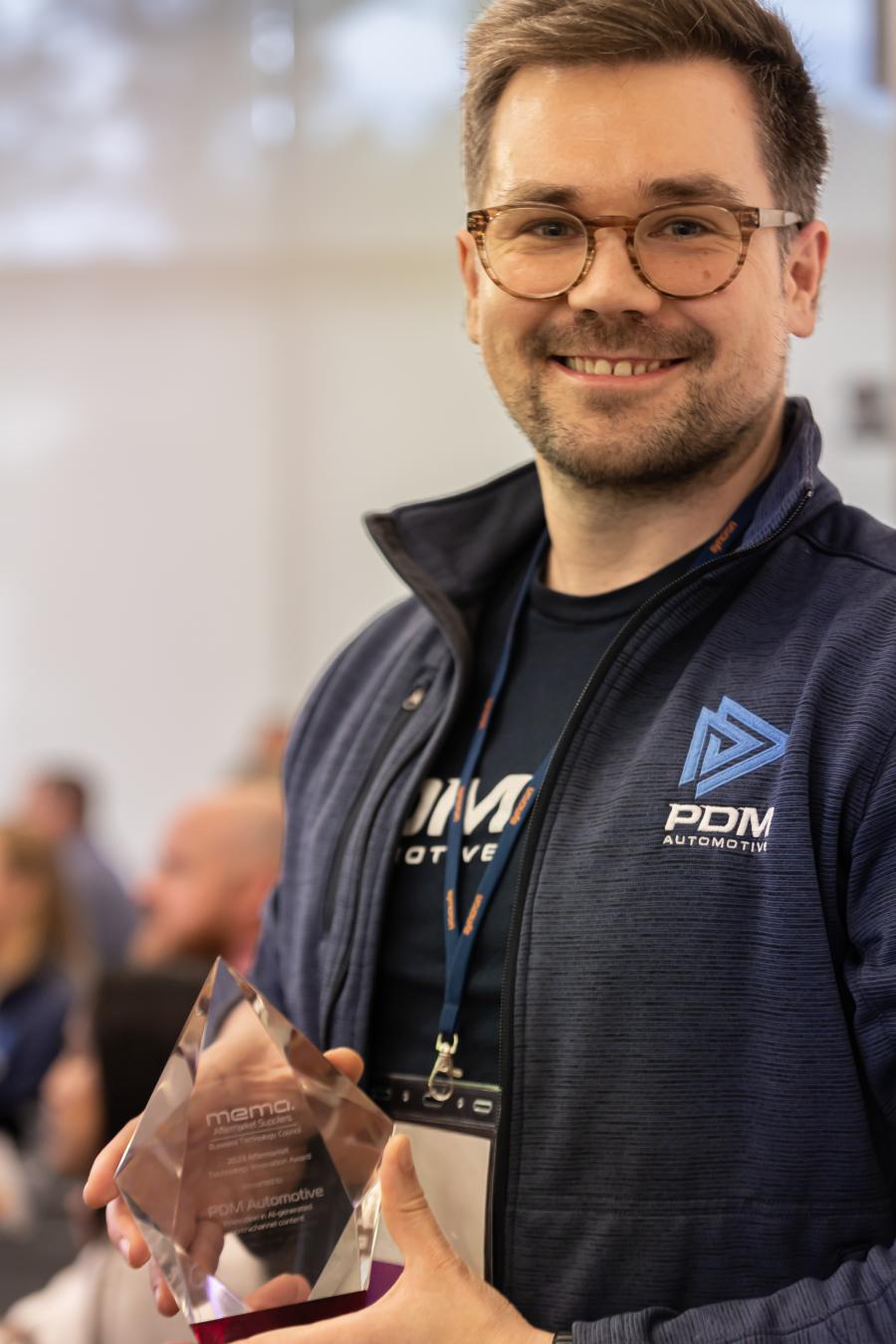 2023 Winner - PDM Automotive - Innovation in AI-generated Omnichannel Content
2023 Finalists
DPFTRAC

Epicor
Partium
PDM Automotive
Vertical Development/ShowMeTheParts
ZF Group
Previous Award Winners
2022: Dorman – Where to Buy Platform. Read press release here.
2021: VizSeek – Visual Search. Read press release here.
2020: OptiCat, LLC – Automated Loadsheets. Read press release here.
We invite you to apply for the 2023 Technology Innovation Award. Any questions can be directed to Danielle Kaspar. 
Criteria
Must support one of the BTC Areas of Focus or similar business process
Must have been launched during the past year or will be launched soon
Does not have to be submitted by an BTC affiliate member
Timeline
August 18 – Application deadline.
August 31 – Finalists notified
September 18 – Finalist "pitches" and member voting during the BTC Fall Meeting
September 25 – Winner notified
October 9-11 – Presentation of award during the Technology Conference.
The "Pitches"
Will be presented during BTC Fall Meeting Part 1
Slide decks in PowerPoint format
"Pitches" limited to five minutes
Two BTC Executive Committee members to ask questions of each presenter
BTC supplier members to vote to determine winner
Finalists (companies that are competing) cannot vote.
Additional Notes
All finalists will be recognized during the Fall Meeting, Technology Conference and in press releases.
MEMA staff do not select the finalists nor vote for the winner.