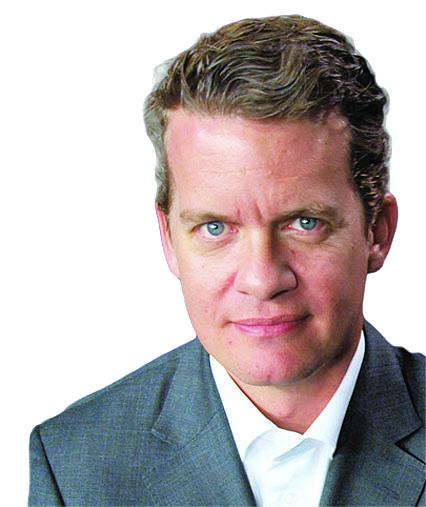 Jason Stein, a media and business professional with 25 years of journalism experience across multiple platforms, is a leading personality in the global automotive space.
Mr. Stein is the CEO of Flat Six Media, a media services and broadcasting platform.
He is the host of SiriusXM's radio show, "Cars & Culture with Jason Stein."  Launched in May 2021, "Cars & Culture with Jason Stein," has emerged as a sought-after venue for actors, musicians, athletes and business leaders to discuss their own passion for the automotive world. "Cars & Culture with Jason Stein," appears four times per week on Business Radio 132 and is syndicated on Apple Podcasts, Stitcher, Pandora, Spotify and the SiriusXM app. His YouTube Channel has nearly 10,000 organic subscribers in the first six months since launch and has been viewed nearly 6 million times with 225,000 hours of watch time.
Some of the 65+ guests include Mark Wahlberg, Jimmie Johnson, John Elway, Toto Wolff, Zak Brown, Jay Leno, Roger Penske, Formula 1 CEO Stefano Domenicali, Ed Robertson, lead singer of the Barenaked Ladies, and Guy Berryman, bass player of Coldplay.
Mr. Stein also serves in multiple capacities across the automotive industry. He is Vice President, Business Development and Industry Relations, at Feldman Automotive/Mark Wahlberg Automotive, a multi-franchise dealership group based in Michigan and Ohio; media and communications advisor at Denver-based Presidio Group; board advisor at motormindz, Inc., a global automotive venture consultancy; and weekly host of "Automotive Insiders," a podcast focused on the automotive supply base.
Mr. Stein is an internationally recognized public speaker, having delivered more than 100 speeches to a range of audiences around the world. He is also a contributor to national and international radio programs and hosted a weekly radio segment in Detroit, Mich., for three years.
Mr. Stein's career path includes international media experience within the auto industry, but also professional sports teams, auto racing, entertainment and economics. He has experience as a live moderator, daily podcast host and columnist.
Previously, Mr. Stein was the global media leader of four international brands and two industry specific titles. He directed the editorial and commercial operations for Automotive News, one of the world's largest business-to-business media organizations and lead three international Automotive News properties, including Europe, Canada and China.
Mr. Stein joined Automotive News as a Detroit-based reporter in October 2003 before transferring to Automotive News Europe's Munich, Germany, headquarters in 2005.  Two years later, he was named publisher of Automotive News Europe, a responsibility that included the management of the news and commercial operations, covering 32 European countries as well as marketing, digital, audience and event activities.  In 2009, Mr. Stein returned to Detroit to oversee the editorial operations of Automotive News.  In 2012 he added the responsibility of associate publisher, then publisher in 2013 until August 2021.
Before joining Automotive News, Mr. Stein was an award-winning automotive columnist, news and sports writer for several North American newspapers in Ontario, Ohio and Indiana.
In late 2015, Mr. Stein helped form the Crain Communications/Michigan State University Detroit Journalism Program for aspiring journalists within the City of Detroit.  He has served as a volunteer at the Boys & Girls Clubs of Southeastern Michigan and Cornerstone Schools in Detroit.  He also holds a position as a juror for the World Car of the Year Award and Ford's annual Salute to Dealers recognition program at the National Automobile Dealers Association convention.
Mr. Stein holds a degree in political science from the University of Western Ontario in London, Canada.