Michael Cardone Leadership Award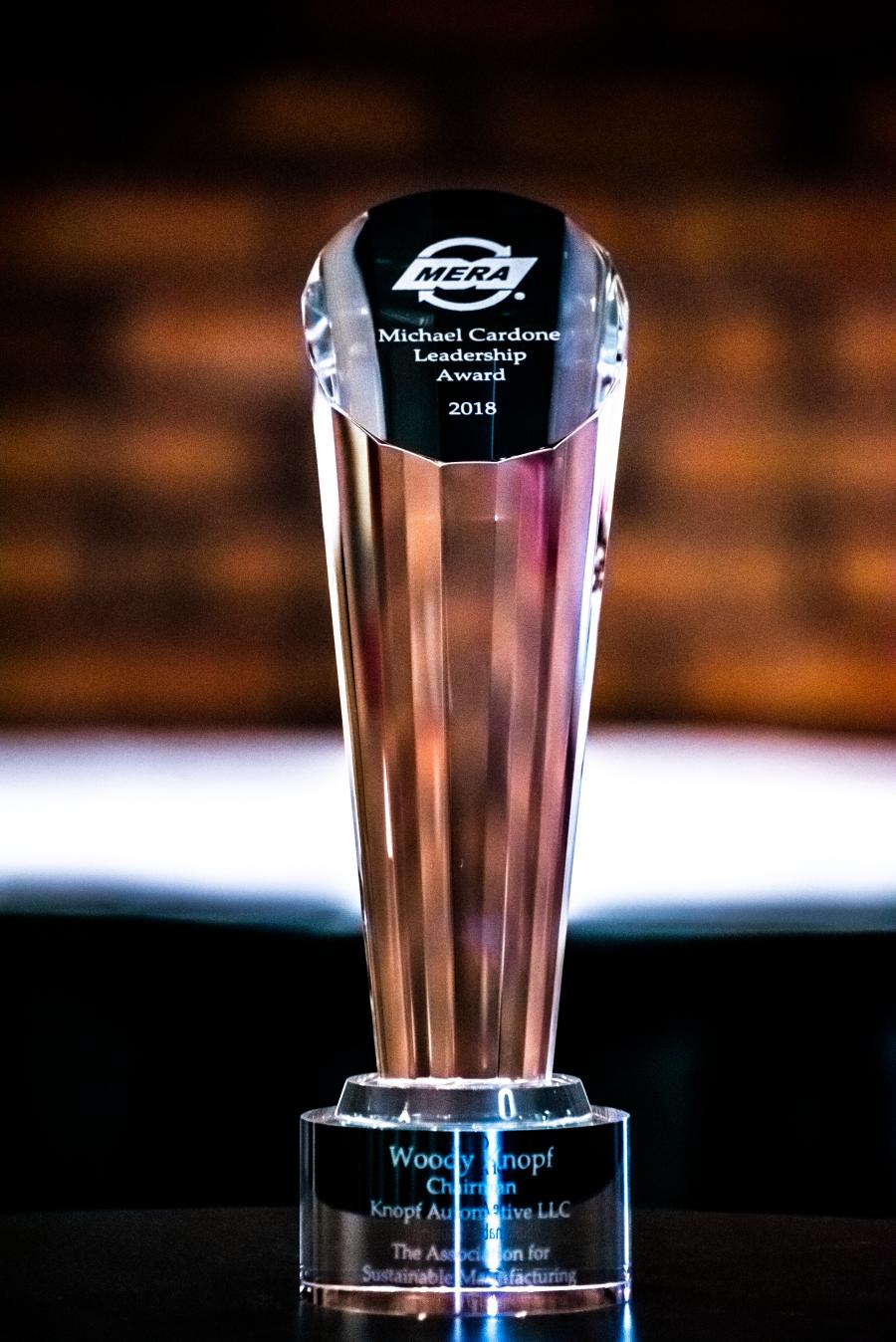 The award recognizes individuals who demonstrate exceptional leadership in remanufacturing and similar forms of sustainable manufacturing. The key traits associated with the award are vision, passion, teamwork, and excellence.
In 2017, the MERA Board of Directors announced the formation of the Michael Cardone Leadership Award in honor of three generations in the Cardone family. In 1970, Michael Cardone Jr. co-founded CARDONE Industries with his late father Michael Cardone Sr. The company grew to become the largest family-owned remanufacturer of automotive parts in the world. 
Previous recipients:
Anita Barlow, Remanufacturing Industry Champion (2023)
The Employee Owners of SRC Holdings (2022)
Eugene Neugebohr, President, Auto Electric International (2021)
Michael Kitching, CEO, GB Remanufacturing (2020)
Byron Schneidman, Partner, RSM US LLP (2019)
Woody Knopf, Former Chairman, Knopf Automotive (2018)
Eric Smith, Owner, Impression Products (2017)