Mike Blawas
Chief Financial Officer, MEMA, The Vehicle Suppliers Association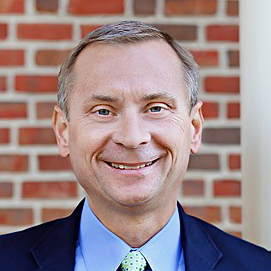 Mike Blawas is MEMA's chief financial officer, responsible for the organization's financial management and that of its two groups: the Aftermarket Suppliers Group and the Original Equipment Suppliers Group. He also directs budgeting and finance functions administered by Management Services Group, MEMA's association management group.
Blawas has more than 25 years of experience with large and small organizations across various industries. He has served in financial management and analytical roles at DuPont, General Electric, and the North Carolina Electric Cooperatives.
Blawas is a graduate of the University of Wisconsin-Milwaukee with a bachelor's degree in Finance and has an MBA from The Ohio State University. He is a Registered Investment Advisor in North Carolina, is a Chartered Financial Analyst (CFA), and is a certified public accountant (CPA).