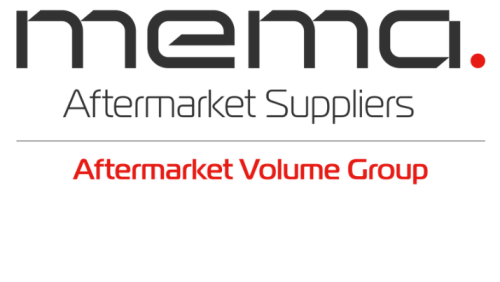 Contact Information
Terry Sakiewicz
The Aftermarket Volume Group (AVG) provides Aftermarket credit and accounts receivable executives with a confidential platform for discussion of the historical and current trade payments, operations, and the challenges of their mutual customers. The customers are retailers, wholesalers, warehouse distributors, some OEs and mass merchandisers of motor vehicle Aftermarket products.
Participation keeps your company aware of issues with existing and/or potential customers or trends in the industry that could adversely affect your bottom line.
Networking with fellow financial and credit professionals at group meetings not only provides insight to key industry benchmarking data but it also promotes personal development and enhances job skills. The information collected can lower your company's DSO and bad debt while at the same time enabling you to approve and/or update accounts. Antitrust guidelines are strictly adhered to.
The Value of Membership
Accounts receivable is one of your company's biggest assets. Are you doing enough to protect that asset? As a member of MEMA's Aftermarket Volume Group (AVG) you'll have a secret weapon - the ability to mitigate bad debt exposure through early indications of problem accounts.
Gain insight on historical and current trade payment habits for existing or prospective customers
Benefit from knowledge of a customer's operational or financial issues impacting the business
Learn of new credit trends in the industry
Obtain the name of key contacts in a customer's AP department for working through issues
Expand your knowledge through management presentations from key customers
Network with other, highly effective credit executives
Grow as a credit professional
Access to Legal Advice
The Aftermarket Volume Group has a corporate attorney on retainer for the benefit of all members.
Joe Coleman, a founding director at Kane Russell Coleman Logan PC in Dallas, TX, heads up the firm's Bankruptcy, Insolvency & Creditor Rights practice areas, which focuses on corporate and business reorganization and debt restructuring work.
Joe and his staff are available to answer general questions and give counsel to AVG members. They provide quite a bit of help under our retainer, but if additional work is needed, they can be separately retained. The AVG member will be fully informed of what is available under the retainer and the cost and scope of anything outside of the retainer.
Eligibility
Membership is open to all MEMA Aftermarket (formerly AASA, HDMA, MERA) supplier companies.

Annual Membership: Annual membership fees are based on member company aftermarket sales volume.