Brake Manufacturers Council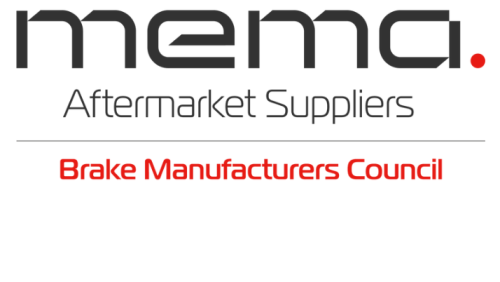 Upcoming Meetings
Contact Information
Ben Brucato
Since 1973, the Brake Manufacturers Council has represented the interests of the brake industry. In 2010, it became an operating council of the Automotive Aftermarket Suppliers Association (AASA), now the Aftermarket group of MEMA.
The Brake Manufacturers Council represents the interests of brake friction manufacturers by:
Communicating with federal, state and local government authorities. These are authorities with a legislative or regulatory function. Their actions may affect automotive brake parts or systems. An example is the National Highway Traffic Safety Administration (NHTSA).
Gathering and communication information on topics of interest to the brake parts industry.
Conducting activities whenever appropriate for the common benefit of manufacturers of automotive brake parts or systems. An example of this is the Copper-Free Brakes Initiative.
The BMC meets twice a year. The meetings provide a platform to address current and anticipated issues facing automotive brake parts and systems manufacturers. The meetings feature guest speakers as well as council sponsored project and legislative updates.

Membership Benefits
Networking groups rank as one of the greatest benefits of MEMA membership. 
Recurring meetings provide a regular opportunity to discuss issues of common concern with other executives in similar roles.
Members gain confidence and clarity and the support they need to be successful in the long term.
Meetings build powerful community — featuring timely topics, relevant issues, and real conversations with other executives. 
Members learn best practices from their peers through open roundtable discussions and council surveys.
Surveys are generated at the request of members on topics that directly affect their roles and responsibilities. 

Eligibility
Established North American firms of good repute and sound financial condition AND members of MEMA Aftermarket Suppliers and/or MEMA Original Equipment Suppliers. At the present time, companies engaged solely in the remanufacture of parts are not eligible for BMC membership.
Annual Membership: $3,785