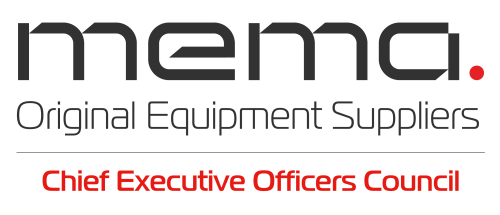 Contact Information
Julie Fream
The CEO Council  gives supplier leaders the opportunity to hear from leading industry executives on a wide variety of relevant topics. Recent discussion topics include activity in Washington, D.C., the industry's response to material and labor shortages, inflation, and the effects of global political events. The council also regularly discusses the growth and influence of EV and AV technologies. 
Recent Areas of Focus:
Strategic direction of the industry — macro/micro economic trends
Strategic alignment with growing customers 
Sustainability and diversity/company strategic advantages
Updates on emerging technologies
Membership Benefits
Networking groups rank as one of the greatest benefits of MEMA membership. 
Recurring meetings provide a regular opportunity to discuss issues of common concern with other executives in similar roles.
Members gain confidence and clarity and the support they need to be successful in the long term.
Meetings build powerful community — featuring timely topics, relevant issues, and real conversations with other executives. 
Members learn best practices from their peers through open roundtable discussions and council surveys.
Surveys are generated at the request of members on topics that directly affect their roles and responsibilities. 
Eligibility
Membership is available to the CEO or the highest-level executive in North America responsible for automotive Original Equipment (OE) business at OE Light-Vehicle (formerly OESA) supplier member companies. 
Annual Membership: $2,200
 
Member Contacts
Connect with current council members