Chief Purchasing Officers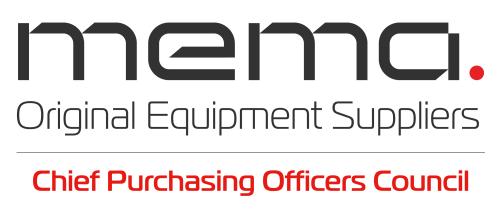 Contact Information
Mike Jackson
Make/buy decisions, material market forecasts and inventory hedging strategies are just a few examples of the topics we discuss at CPO meetings. Members also share their experience on supplier purchasing topics such as conflict minerals and customer purchasing practices.

Recent Areas of Focus:
Materials Outlook: Oil, Polypropylene and Flat Rolled Steel
IATF 16949: Automotive Quality Management System Standard
Data Analytics: Turning Data into Insights Across all Aspects of Your Business
Directed Sourcing — Pilot Program Review
Supplier Transportation Co-Op: Leveraging Group-Buy Pricing
Supplier Risk Management: Going Beyond Traditional Approaches
North American Market Outlook — Bumps on the Road Ahead
A Competitive View of Component Complaints and Recalls
Membership Benefits
Networking groups rank as one of the greatest benefits of MEMA membership. 
Recurring meetings provide a regular opportunity to discuss issues of common concern with other executives in similar roles.
Members gain confidence and clarity and the support they need to be successful in the long term.
Meetings build powerful community — featuring timely topics, relevant issues, and real conversations with other executives. 
Members learn best practices from their peers through open roundtable discussions and council surveys.
Surveys are generated at the request of members on topics that directly affect their roles and responsibilities. 
Eligibility
Membership is available to the supplier senior purchasing executives of MEMA Original Equipment Suppliers member companies. 
Annual Membership: $1,100 
Member Companies
A list of current council members
Member Contacts
Connect with current council members