Emerging Leadership Council - 2024/2025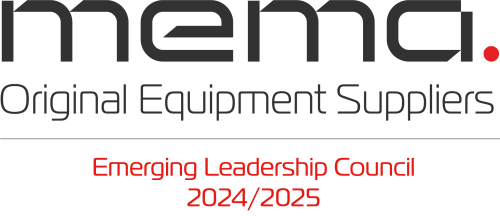 Contact Information
Keiyania Mann
This hybrid and interactive two-year leadership development program helps future supplier and commercial vehicle leaders develop their unique leadership styles and strengths in order to maximize their influence and their teams' performance.
Council members can participate in person or virtually. The virtual option engages members who have limited opportunities to connect face-to-face due to restricted travel.
Meetings offer an engaging and collaborative environment where emerging leaders learn and grow professionally and personally. Meetings feature hands-on exercises, group discussions, breakout rooms, and polls to ensure engagement throughout the two-year program. 
Topics We Explore:
Accountability in Leadership
Professional Career and Coaching Techniques
Change and Organizational Management
Communication Skills
Culture — Diversity, Equity, and Inclusion
Emotional Intelligence
Industry-Related Insights
Influence and Negotiation
Leadership From My Perspective — Conversations With Industry Leaders
Integrated Work-Life Balance
Membership Benefits
Members may be invited to participate in other Original Equipment (OE) peer group councils, as appropriate.
Members are eligible to attend most OE events at a reduced rate or without cost. Limitations apply.
Facility tours/company visits will be offered to ELC members based on interest and availability.
Peer-to-peer roundtable sessions help foster connections with each other and create space to share best practices and actionable insights.
Members enjoy networking opportunities with OE facilitators, industry subject matter experts, CEOs, and other thought leaders. 
The ELC program is developed based on the issues that matter to us collectively, now and into the future. 
Eligibility
Membership is open to current OE regular and affiliate member companies only. 
Council membership is capped at 40 members, with a maximum of two nominees per supplier member company and one nominee per affiliate member company. 
Council membership is a two-year commitment for 2024–2025.
Candidates:
Nominated by their leadership team.
On a leadership track and/or considered to be a future leader within supplier and affiliate organizations. 
Generally, candidates 38 years of age or younger are eligible.
5+ years of industry experience and additional years of relevant professional experience.
Meetings:
The council will meet quarterly for two years, beginning on January 30, 2024. Attendance at meetings is limited to council members and invited speaker guests. Council members must attend at least two meetings per year to remain in good standing. Substitutions are not allowed.     
Biannual Membership:  $3,800 per individual council member; invoiced in January of 2024. Membership fee must be paid in full by February 28, 2024
Member Companies
A list of current council members
Member Companies
Connect with current council members