Environment, Health, Safety & Sustainability Council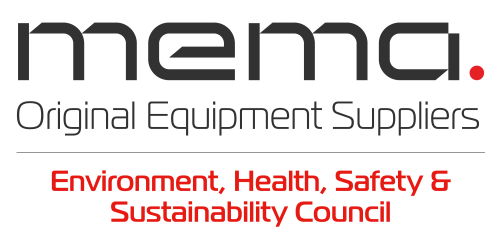 Contact Information
Steve Horaney
Designed specifically for the automotive supplier industry, the Environment, Health, Safety & Sustainability Council (EHS&S) meets quarterly to discuss relevant topics such as health and safety standards implementation and audits, workplace performance improvement, and sustainability initiatives. Meeting agendas revolve around peer sharing and subject matter expert presentations from industry, government officials and MEMA's legislative affairs group.
Recent Areas of Focus:
OEM Presentations on Sustainability Programs
Peer Sharing (Audits, Safety Requirements, Compliance, Etc.)
Governmental Rules and Regulations (MIOSHA, PIP & PFAS, etc.)
ESG Goals and How to Obtain Them
Membership Benefits
Networking groups rank as one of the greatest benefits of MEMA membership. 
Recurring meetings provide a regular opportunity to discuss issues of common concern with other executives in similar roles.
Members gain confidence and clarity and the support they need to be successful in the long term.
Meetings build powerful community — featuring timely topics, relevant issues, and real conversations with other executives. 
Members learn best practices from their peers through open roundtable discussions and council surveys.
Surveys are generated at the request of members on topics that directly affect their roles and responsibilities. 
Eligibility
Membership is available to supplier environment, health, safety and/or sustainability executives of MEMA Original Equipment Suppliers member companies. 
Annual Membership: $1,050