Marketing Executives Council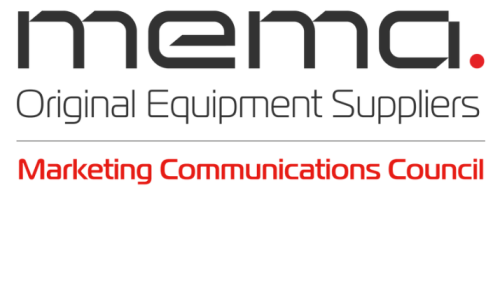 Upcoming Meetings
Contact Information
Ben Brucato
The Marketing Executives Council (MEC) provides an opportunity for automotive Aftermarket supplier marketing executives to collaborate on issues facing the North American manufacturer base. The MEC serves a major role in helping Aftermarket suppliers communicate to key audiences and develop communication strategies and action items.
The MEC focuses on solving challenges and creating opportunities to improve the image and strength of the North American Aftermarket supplier.
Council meetings serve in the continuing education of new technologies, marketing avenues, trade show activities, research, and other related topics.
The MEC meets twice a year: in the spring at our Vision Conference and in the fall at AAPEX. When opportunities present themselves, webinars may also be scheduled in between in person meetings.
Executive Committee:
Aaron Shaffer - Director, Marketing Services, Standard Motor Products - Chairperson

Mario Garza – Vice President, Marketing, Motorcar Parts of America

Anna Heinendirk - Director, Marketing, Strategy & Business Development, Automotive Aftermarket, Schaeffler Group USA

Jacki Lutz - Global Head of Communications, Training and E-Commerce, Aftermarket, Sensata
Membership Benefits
Networking groups rank as one of the most valuable benefits of MEMA membership.
Recurring meetings provide a regular opportunity to discuss issues of common concern with other executives in similar roles.
Members gain confidence and clarity and the support they need to be successful in the long term.
Meetings build powerful community — featuring timely topics, relevant issues, and real conversations with other executives.  
Eligibility
The council represents the interests of marketing executives of all Aftermarket (formerly AASA, HDMA, MERA) supplier/manufacturer member companies.
Membership is a company membership, which means that any employee with an interest in or responsibility for the issues addressed by the council is welcome to join.
A portion of the council's membership fees are set aside for special initiatives as agreed-upon by the MEC membership.
Annual Membership: $2,100