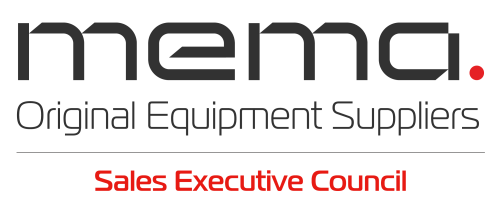 Contact Information
Steve Horaney
Discussions at SEC meetings cover a broad range of business development and sales topics. Sales leaders from Original Equipment (OE) suppliers have the opportunity to query OEM representatives, receive sales training and tips, network with industry peers, and discuss the latest sales strategies. 
This council is one of the largest OE (formerly OESA) councils and is known for its candid roundtable discussions.
Recent Areas of Focus:
Automotive Forecasts
Presentations From OEM Purchasing Senior Executives
OEM Tooling
Terms and Conditions — Negotiation Strategies
Cost Model Applications
Mobility Trends Impacting the Automotive Supply Chain
Washington, D.C. Update: Trade, Tariffs, Tax Reform, CAFE
North American Automotive OEM — Supplier Working Relations Index With PPI
Membership Benefits
Networking groups rank as one of the greatest benefits of MEMA membership. 
Recurring meetings provide a regular opportunity to discuss issues of common concern with other executives in similar roles.
Members gain confidence and clarity and the support they need to be successful in the long term.
Meetings build powerful community — featuring timely topics, relevant issues, and real conversations with other executives. 
Members learn best practices from their peers through open roundtable discussions and council surveys.
Surveys are generated at the request of members on topics that directly affect their roles and responsibilities. 
Eligibility
Membership is available to the lead sales executive responsible for the U.S. and/or North American market for OE Light-Vehicle (formerly OESA) supplier member companies.
Annual Membership: $1,550