Warranty Management Council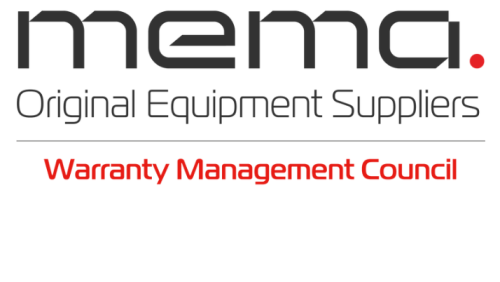 Contact Information
Ginger Juncker
The Warranty Management Council (WMC) is an automotive-centric forum for warranty professionals to discuss the unique topics in their field, such as warranty management data systems and cost recovery processes. Original Equipment Manufacturer (OEM) representatives are invited to address the group at almost every meeting. 
The WMC champions the comparative analysis of OEM warranty programs and supports the warranty audit process certification with AIAG.

Recent Areas of Focus:
Annual Automotive Warranty Update
Advanced Topics in Warranty Analytics
Benchmarking Effects on Warranty Management
OEM Presentations: FCA, Ford, GM, Nissan
Peer Sharing On: GM — 6 Panel Warranty Report
Membership Benefits
Networking groups rank as one of the greatest benefits of MEMA membership. 
Recurring meetings provide a regular opportunity to discuss issues of common concern with other executives in similar roles.
Members gain confidence and clarity and the support they need to be successful in the long term.
Meetings build powerful community — featuring timely topics, relevant issues, and real conversations with other executives. 
Members learn best practices from their peers through open roundtable discussions and council surveys.
Surveys are generated at the request of members on topics that directly affect their roles and responsibilities. 
Eligibility
Membership is available to the senior executives or functional managers responsible for warranty or the warranty process of Original Equipment Light-Vehicle (formerly OESA) supplier member companies.
Annual Membership: $1,100