Breadcrumbs
Ahead of the Curve - May 2023 - Emerging Leadership Council
Date: May 03, 2023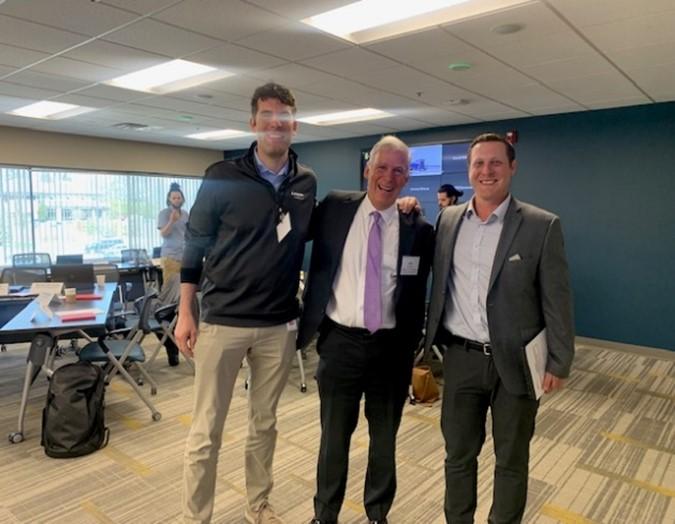 Emerging Leadership Council 2023-24 Cohort Meetings Are Off to a Great Start!
An engaging Emerging Leadership Council 2023-24 meeting was held on April 11, 2023. 
The Emerging Leadership Council 2023-24 (ELC) day began with informative industry-related presentations by Bill Frymoyer, Vice President, MEMA, who provided the MEMA Government Update, and Joe Zaciek, Senior Manager, Research & Industry Analysis, MEMA OE Suppliers, who shared insights on Economic Outlook and Industry Update.  
Following the presentations, the Emerging Leadership Council gathered for a collaborative peer-to-peer roundtable discussion led by ELC Board of Governor Mariana Birlan, Continuous Improvement, ABC Technologies. Topics of discussion were How to Manage Up at Work and HowDrive Efficient/Effective Decision Making. 
Closing the day, the council heard from Pat D'Eramo, President & CEO, Martinrea International, Inc. D'Eramo shared his leadership journey, life & work philosophies and provided actionable takeaways that the ELC 2023-24 cohort can build on and include in their leadership toolbox. Leadership From My Perspective, is a key segment at each ELC meeting.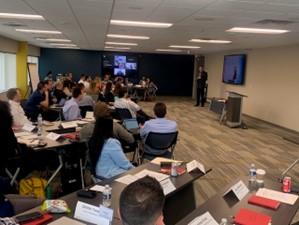 It was an impactful day of valuable content and connecting with thought leaders in the automotive supplier community!
Could your rising leaders in your organization benefit from an experience like this? The Emerging Leadership Council 2024-25 will accept nominations in October 2023. For further information, contact Keiyania Mann, Director, Councils, MEMA OE Suppliers.