Breadcrumbs
Industry Leaders Explored International Aftermarket Opportunities at 2019 AASA Global Summit
Date: February 14, 2019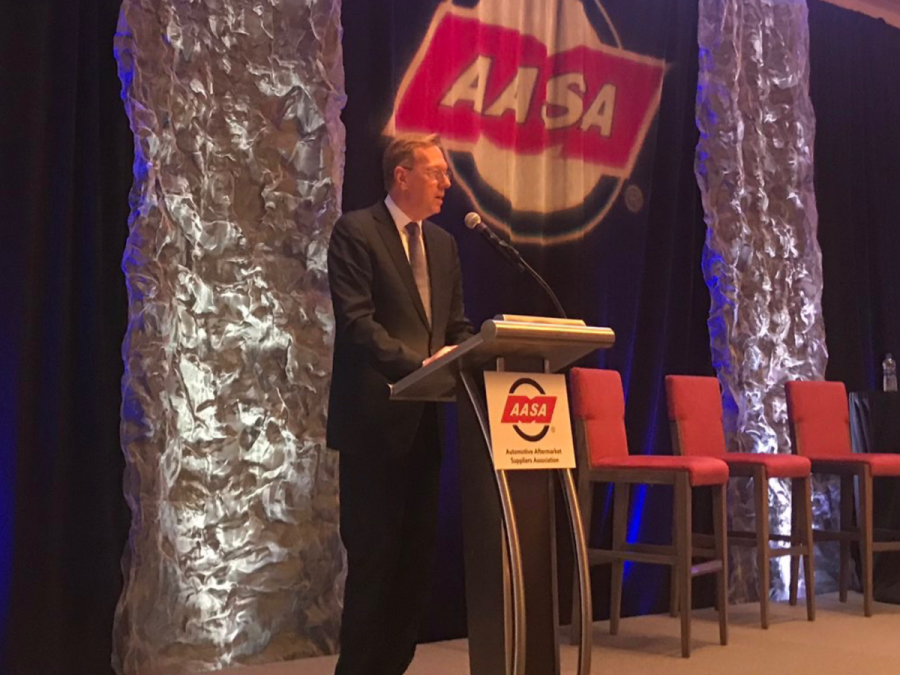 RESEARCH TRIANGLE PARK, N.C. -- More than 100 aftermarket professionals from a dozen countries gathered in Coral Gables, Fla. on Feb. 7-8 to explore opportunities in the global automotive aftermarket at the Global Summit, presented by the Automotive Aftermarket Supplier Association (AASA) and the Overseas Automotive Council (OAC).
"Since 1923, our Overseas Automotive Council has gathered to promote growth in international markets. Our second annual Global Summit focused on the international aftermarket, drawing participants from Canada, Colombia, Guatemala, Mexico, Puerto Rico, United Arab Emirates and others," said AASA President and COO Bill Long. "Attendees praised the quality and depth of speakers and presentations and rated the AASA and OAC event as a highly valuable and relevant."
"We concentrated our 2019 Summit agenda on key international markets in Latin America, China and the Middle East, which present growth opportunities for aftermarket suppliers," said Paul McCarthy, AASA executive vice president. "In addition, participants left our conference with insights about the global aftermarket outlook and how the current trade and tariff landscape will impact their aftermarket business. We learned the global aftermarket presents significant growth opportunities: over the next couple of decades, growth rates in the global aftermarket are likely to exceed growth rates in light vehicle sales."
In addition to McCarthy, speakers at the Summit included:
David Barbeau, CEO, Barbeau Consulting LLC
Gazi Bilikozen, show director, Automechanika Dubai, Jeddah, Riyadh
Jack Garcia, director, J.M. Garcia
Miguel Garcia, general manager Latin America, Federal Mogul Motorparts
Caroline Perrotta, manager, operations, Intraco Corp.
John Price, managing director, Americas Market Intelligence
Jose R. Sera, vice president sales – LATAM, Gates Corp.
Norm Young, operating principle, Industrial Opportunity Partners
Ann Wilson, senior vice president, government affairs, MEMA
The next AASA Global Summit presented by OAC is set for Thursday and Friday, Feb. 6-7, Hyatt Regency Coral Gables, Coral Gables, Fla. Program details will be announced later this year on the AASA events webpage.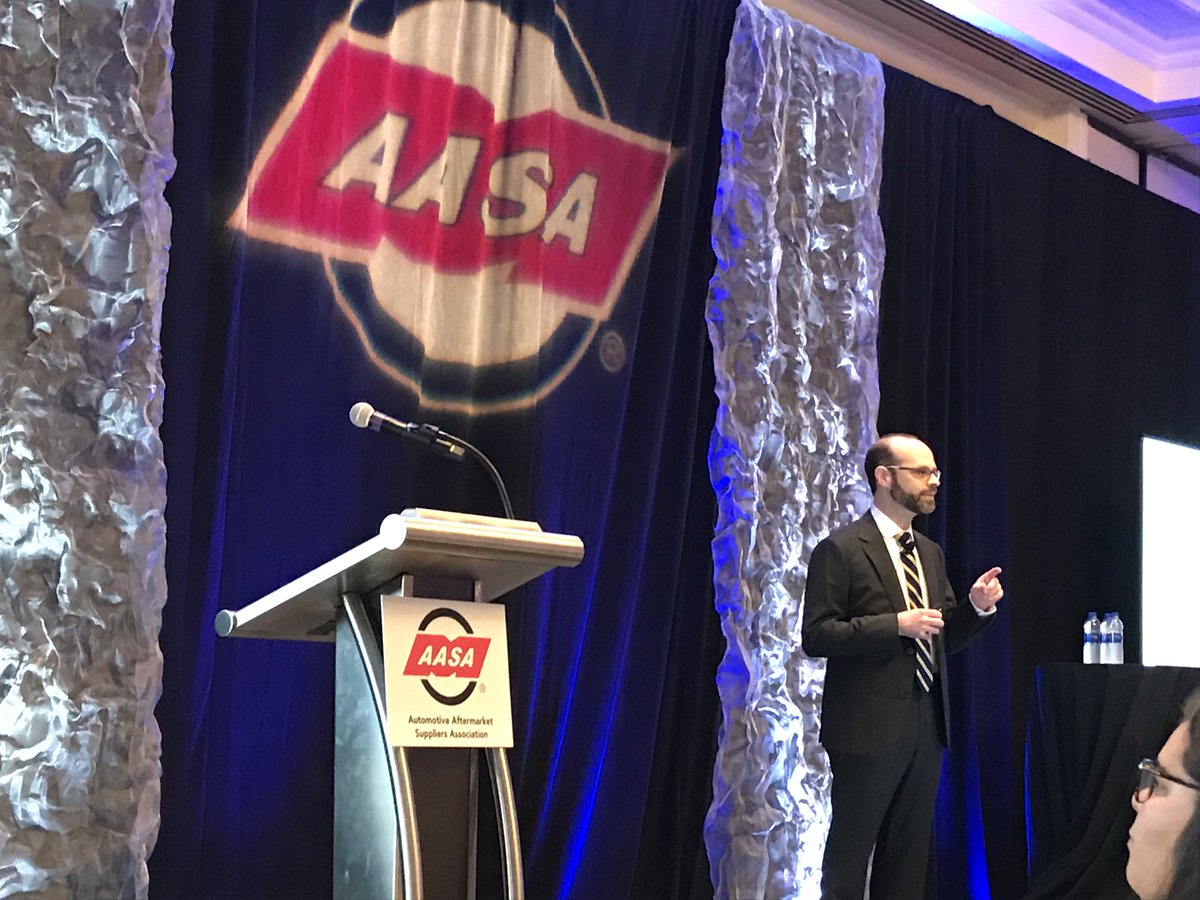 2019 AASA Global Summit sponsors were Aftermarket International, Automechanika Dubai, J.M. Garcia, Latin Parts Expo and WHI. For information about promotional opportunities at the 2020 event, contact Ben Brucato, AASA senior director of membership – sponsorship programs and member services.
About AASA
AASA (www.aftermarketsuppliers.org) exclusively serves manufacturers of aftermarket components, tools and equipment, and related products, an important part of the automotive parts manufacturing industry which supports 871,000 American jobs. AASA is a recognized industry change agent – promoting a collaborative industry environment, providing a forum to address issues and serving as a valued resource for members. AASA is the light vehicle aftermarket division of the Motor & Equipment Manufacturers Association (MEMA). "AASA, The Voice for the Automotive Aftermarket Supplier Industry"
About OAC
The Overseas Automotive Council (OAC) is the international aftermarket council of the Automotive Aftermarket Suppliers Association (AASA), which is the light vehicle aftermarket division of the Motor & Equipment Manufacturers Association. The Council promotes the sale in foreign markets of automotive and heavy duty products manufactured in North America. Those products include components, accessories, chemicals, hand and power tools, service maintenance and repair equipment, and paint and body supplies for both cars and trucks. OAC has more than 350 members in more than 40 countries. More information is available through its Web site, www.oac-intl.org.