Bill Frymoyer
Vice President, Public Policy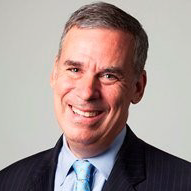 Bill Frymoyer is MEMA's Vice President of Public Policy, leading international trade and competitiveness, supply chain, and tax public policy efforts for the association. He enjoys working to understand, shape and convey the perspective of MEMA members on public policy to Capitol Hill, and the Executive Branch. Frymoyer joined MEMA in 2019 and is pleased to be part of a small, effective government relations team that punches above its weight for vehicle suppliers. 
From 2005-2019, Frymoyer directed the government relations practice at Stewart & Stewart, a leading international trade law firm. He helped establish and execute Capitol Hill and Executive Branch priorities on a range of trade and manufacturing issues for his clients. He also assisted them with coalition, grassroots, and media strategies. 
Prior to that, Frymoyer served as Senior Policy Advisor to House Democratic Leader Richard A. Gephardt. In that capacity, he led for Gephardt and House Democrats on international trade as well as agricultural, energy, environment, and tax issues. He also handled legislative strategy, Senate, and White House/agency relations for those issues.  Frymoyer started with Gephardt in 1991 as Research Director.    
Frymoyer received his MA in International Economics from the Johns Hopkins School of Advanced International Studies and his BA from Washington University in St. Louis.
At MEMA, Frymoyer specializes in:
International Trade and Competitiveness
Supply Chain Resiliency
Research and Development (R&D) Incentives
Corporate Taxes
Sustainability
Remanufacturing
MEMA PAC