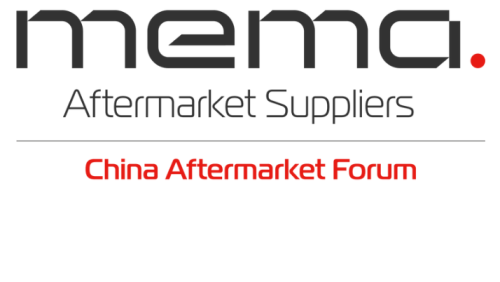 Contact Information
Terry Sakiewicz
The China Aftermarket Forum (CAF) is a functioning peer council that operates in accordance with MEMA principles and bylaws. It provides an important forum for senior executives of Aftermarket (formerly AASA, HDMA, MERA) supplier member companies with operations in China. It provides opportunities for executives to build relationships, gain market knowledge and share best practices with industry peers.
Sample topics from past meetings include market research, talent development, remanufacturing, intellectual property protection, insurance reform, e-tailing, government regulations, distribution channels and much more.
Membership Benefits
Networking groups rank as one of the greatest benefits of MEMA membership.
Quarterly meetings build a powerful community by providing an opportunity to discuss timely topics and relevant issues of common concern with other executives in similar roles.
Members gain confidence and clarity and the support they need to be successful in the long term.
Members learn best practices from their peers through open roundtable discussions.
Eligibility
Supplier Member – supplier members are MEMA Aftermarket Supplier members in good standing, with Aftermarket operations in China. Supplier members in good standing of the MEMA Original Equipment Suppliers who meet MEMA Aftermarket Supplier membership criteria are also eligible to join.
Affiliate Member – Affiliate members must be an affiliate member in good standing of MEMA Aftermarket Suppliers or MEMA Original Equipment Suppliers who meet MEMA Aftermarket Suppliers affiliate membership criteria. Affiliate members provide technology solutions, consulting and other services to supplier members.
Annual Membership: $2,470; Regional $4,935