Women in Remanufacturing Network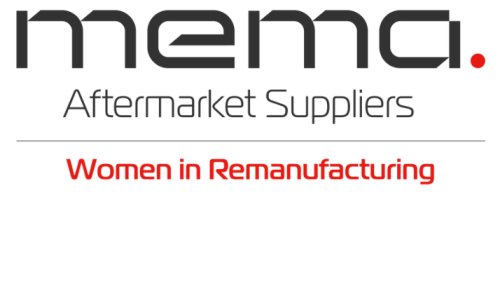 Upcoming Meetings
Contact Information
Cheryl Dry
The Women in Remanufacturing Network brings together women from diverse roles within our remanufacturing community to connect, inspire, guide, and support each other. The Network provides a place where women in all stages of their careers can discuss the challenges and opportunities of succeeding in a male-dominated industry.
The group meets regularly to share best practices and resources, discuss topics of mutual interest and hear from special guest presenters.
Membership Benefits
Networking groups rank as one of the greatest benefits of MEMA membership. 
Recurring meetings provide a regular opportunity to discuss issues of common concern with other executives in similar roles.
Members gain confidence and clarity and the support they need to be successful in the long term.
Meetings build powerful community — featuring timely topics, relevant issues, and real conversations with other executives. 
Members learn best practices from their peers through open roundtable discussions and council surveys.
Surveys are generated at the request of members on topics that directly affect their roles and responsibilities. 
Eligibility
Participation is open to women from all member companies involved in remanufacturing.
Annual Membership: Included as a benefit of company membership.
Member Companies
A list of current council members
Apply Now
Get the most out of your MEMA membership
Member Contacts
Connect with current council members