Breadcrumbs
Finalists Selected for AASA's New Channel Excellence Award Presented by Epicor
Date: March 19, 2019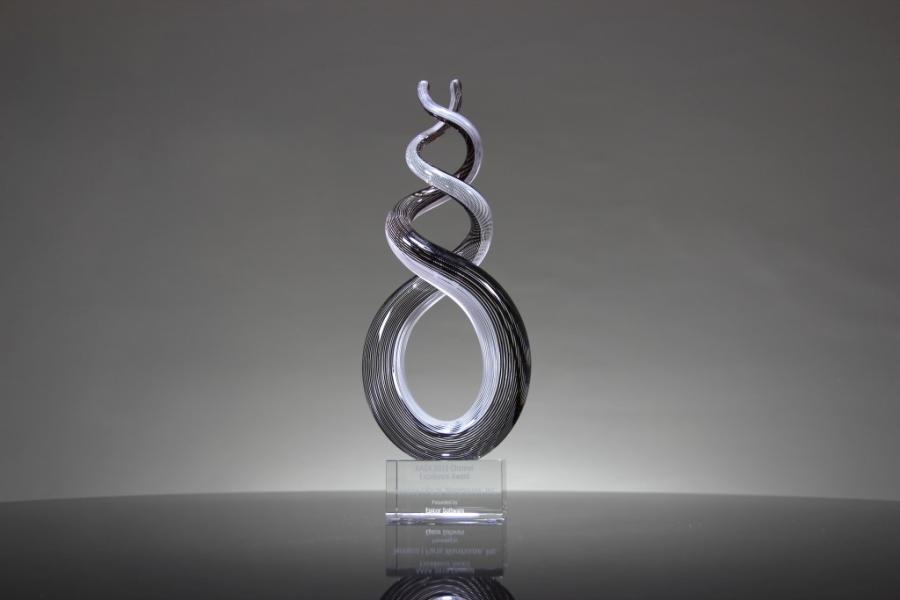 New award recognizing collaborative and innovative initiatives in the aftermarket is set for presentation at upcoming AASA Vision Conference
RESEARCH TRIANGLE PARK, N.C. – Three collaborative projects by automotive aftermarket companies have been selected as the finalists for the first-ever Automotive Aftermarket Suppliers Association (AASA) Channel Excellence Award presented by Epicor. This newest industry honor will be presented by representatives of AASA and Epicor during the 2019 AASA Vision Conference on Wednesday, April 3, in Dearborn, Mich.
The 2019 AASA Channel Excellence Award finalists and projects are:
Brake Parts Inc. / Genuine Parts Co.: integrated systems and teams to improve customers' end-point sales
Gates Corp. / XL Parts: collaborative category management program to provide channel partners an expanded data source
Tenneco / Parts Warehouse Inc.: inventory and sales optimization through extensive use of shared data analytics
The AASA Channel Excellence finalists have submitted short videos about their respective projects. These will be posted on the AASA website and played at the 2019 AASA Vision Conference on April 3. The final winner(s) will be announced at the event.
"The applicants for our first award were all outstanding, as were the projects these aftermarket companies initiated to drive innovation in the industry," said Bill Long, president and CEO of the Motor & Equipment Manufacturers Association (MEMA) and president and COO of AASA, MEMA's light vehicle aftermarket division. "We are confident that our annual award will continue to inspire further collaboration in our industry."
"The finalists are prime examples of the initiatives between suppliers and channel partners that benefit the entire aftermarket value chain," said Scott Thompson, senior vice president, automotive and business services, for Epicor. "We have enjoyed working with AASA developing this award and look forward to recognizing these finalists and the winners at the upcoming Vision Conference."
"We are encouraged by the innovation and collaboration already taking place in the aftermarket and by the number of suppliers and channel partners developing new processes together," said Paul McCarthy, AASA executive vice president. "Our Selection Committee, who represented the diversity of the aftermarket, rose to the challenge of selecting these finalists from the field of excellent candidates and projects. Our thanks to them all for their efforts."
The 2019 AASA Channel Excellence Award Selection Committee included:
Rod Bayless, senior director, Industry Data Analytics, Epicor
Brian Cruickshank, director, University of the Aftermarket – Northwood University
Chris Gardner, senior vice president, AASA
Rick Guirlinger, partner, Schwartz Advisors
Tony Molla, vice president, Automotive Service Association (ASA)
Joe Pomaranski, president, Pomaranski Consulting
More information is available at the AASA Channel Excellence Award webpage or by contacting AASA Senior Vice President Chris Gardner at cgardner@aasa.mema.org.
About AASA
AASA (www.aftermarketsuppliers.org) exclusively serves manufacturers of aftermarket components, tools and equipment, and related products, an important part of the automotive parts manufacturing industry which supports 871,000 American jobs. AASA is a recognized industry change agent – promoting a collaborative industry environment, providing a forum to address issues and serving as a valued resource for members. AASA is the light vehicle aftermarket division of the Motor & Equipment Manufacturers Association (MEMA). "AASA, The Voice for the Automotive Aftermarket Supplier Industry"
About Epicor Software Corporation
Epicor Software Corporation drives business growth. We provide flexible, industry-specific software designed to fit the precise needs of our manufacturing, distribution, retail, and service industry customers. More than 45 years of experience with our customers' unique business processes and operational requirements are built into every solution―in the cloud or on premises. With this deep understanding of your industry, Epicor solutions dramatically improve performance and profitability while easing complexity so you can focus on growth. For more information, connect with Epicor or visit www.epicor.com.