MEMA Aftermarket Channel Excellence Award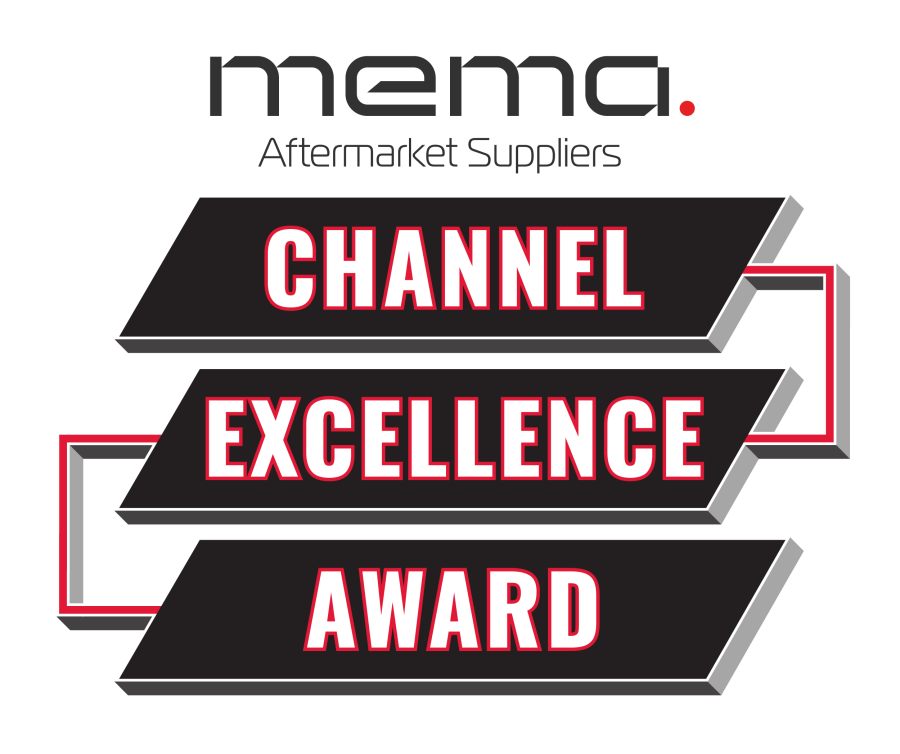 Recognizing Innovation and Collaboration that Drives Growth
The MEMA Aftermarket Channel Excellence Award celebrates aftermarket companies transforming our industry with innovative technology, processes, and ideas. When Aftermarket companies collaborate with their channel partners on these initiatives, it's like pouring gasoline on the transformation. That's what makes this award different: INNOVATION + COLLABORATION = WARP SPEED TRANSFORMATION!

▶▶▶ Congratulations to our 2023 Award Winners, Dana Incorporated and TruckPro! ◀◀◀

Channel Excellence Award Selection Committee
Tim Hardin, Epicor
Chris Gardner, MEMA Aftermarket Suppliers
Rick Guirlinger, Schwartz Advisors, LLC
Tony Molla, TM Consulting
John Passante, The Organizational Development Group
Joe Pomaranski, Pomaranski Consulting

Channel Excellence Award Criteria
Has your company recently developed a cutting-edge, innovative technology, process or idea that drives our industry forward?  We want to hear about it! Here's what it takes to win this prestigious award. Your initiative should:
​utilize innovative digital business processes, technology, data analytics, robotics, artificial intelligence, machine learning, AR/VR and/or blockchain.

champion a collaboration between an aftermarket supplier (manufacturer) and a channel partner (retailer, e-tailer, distributor, repair facility, national service chain).

advance the aftermarket, increase sales, reduce costs, prepare the aftermarket for becoming more digital or competing in the new digital world, significantly enhance efficiencies, and/or support the independent repair community's ability to compete and service advanced vehicles.

have launched within 18 months prior to the application deadline date.
Channel Excellence Award Application 
Applications must include the information below:
Name of Program – if you're a finalist, we'll use this to promote your project. Make it short AND interesting!

Executive Summary – A short paragraph overview of the initiative/program, why it was launched, its purpose and its success. Again, we will use this for promotion purposes, so provide the necessary information, but be as brief as possible.

Initiative/Program – Detail the innovation, new product, new service or significantly enhanced (i.e. digitized) process

Process – Describe how the supplier and channel partner worked together, how third-party companies were utilized, the roll-out, when the initiative/program was started and when the new product/process was launched, roles of the supplier and the channel partner

Results – Provide metrics, statistics and/or analytics that explicitly demonstrate results.

Next Steps – Describe the strategic future of the initiative/program

Supplier AND Channel Partner Contact Information – We will be contacting you both!
NOTE!  Each finalist team will be asked to prepare and submit a short video (MAXIMUM of two minutes – no exceptions!) to use in selecting the winner. Videos will be posted to the MEMA website and will receive additional exposure.
 
2023 Channel Excellence Award Process
| | |
| --- | --- |
| Wednesday, February 8 | Application deadline  |
| Wednesday, February 15 | Finalist teams notified |
| Wednesday, March 8 | Finalists' 2-minute video deadline |
| Wednesday, March 15 | Winning team notified |
| Tuesday, April 12 | Channel Excellence Award announced at 2023 Vision Conference* |
*We encourage all finalists to attend the 2023 MEMA Aftermarket Suppliers Vision Conference so they may be recognized!