Breadcrumbs
Finance Leadership Council (FLC) - Ahead of the Curve - November 2023
Date: November 01, 2023
MEMA is thrilled to announce that starting January 2024, its peer group council for finance professionals will transition from the Chief Financial Officers Council into the new Finance Leadership Council (FLC). The council's mission will continue to address common financial management issues within the supplier industry.
MEMA is excited to welcome and recruit all levels of finance leaders, empowering members to gain expert insights and industry best practices from trusted peers. Our members are a community of finance professionals and industry leaders who come together to explore various strategic risks and compliance issues.
This council transition reflects the rapidly changing finance function, which includes a shifting scope of responsibilities summarized by the concepts of Team, Technology, and Talent.
Team: The MEMA Finance Leadership Council (FLC) is excited to welcome and recruit a broad range of participants. The finance function is increasingly a team sport and its scope now extends across a broader range of skill areas and functional roles.
Technology: Business continues to adopt powerful digital tools for distributed teams, from finance to advanced manufacturing, offering finance leaders growing visibility and oversight of information technology. It's critical to keep pace by evaluating new tools and solutions that enhance efficiency and simplify processes.     
Talent: Leveraging technology is vital and empowers finance team members to add value. The right tools allow the extended team to support more meaningful work by prioritizing their efforts.
Join the Next FLC Meeting:
Factoring Fundamentals: Tools for Supply Chain Finance
Miguel Serricchio, Chief Channel Development Officer, LSQ
Miguel will highlight scenarios to explore optionality for suppliers and their respective sub-tier suppliers looking to optimize working capital needs.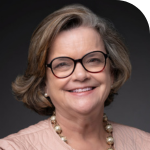 Washington D.C. Update: Policy Dynamics & Advocacy Efforts
Ann Wilson, Senior Vice President, Government Affairs, MEMA   
Gain actionable insights on pending regulatory topics as well as MEMA efforts to access federal financial assistance for suppliers impacted by the UAW labor strike.
MEMA OE invites you to join the next FLC meeting on November 30, 2023, from 12 p.m. – 4 p.m. (Lunch & Program) at the MEMA Original Equipment Conference Center in Southfield, Mich., and via virtually Zoom. The meeting will feature Miguel Serricchio and Ann Wilson.
To register, contact Mike Jackson, executive director, Strategy and Research, at mjackson@mema.org.
With a focus on knowledge sharing, council members are at the forefront of shaping the future and leading the way in the field of finance within the automotive supplier industry.
Mark your calendar for the 2024 Finance Leadership Council meetings. This council meets in a hybrid format from 12 – 4 p.m., including a catered lunch.
February 15, 2024
June 13, 2024
August 15, 2024
October 3, 2024 
Interested in learning more about MEMA's FLC? Visit the council webpage. Interested council members can apply to join, here. Have Questions? Contact Mike Jackson, executive director, Strategy and Research, at mjackson@mema.org.